C's Story - Yellow Ribbon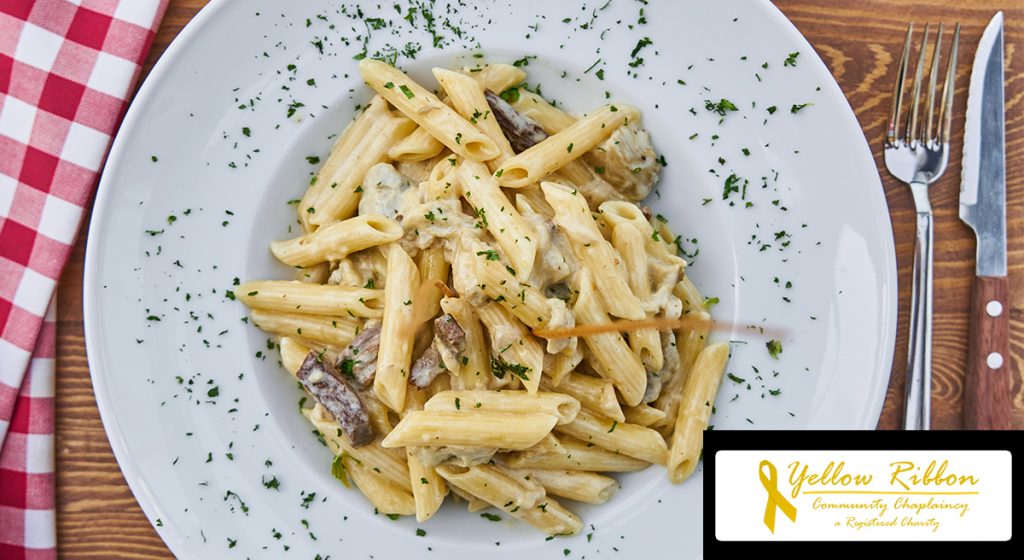 C first learned about the ESF project through his support worker. The project instructor then held a telephone conversation about the purpose and intentions of the project. C left college with level two qualifications and previously worked in a public house undertaking various roles such as, chef and assistant manager.
C's confidence was shaken following a personal incident.  This left him with severe anxiety, depression and suicidal thoughts. The goals set within the ESF project for C involved him gradually taking on more responsibilities, setting small achievable targets to build confidence and self-esteem. C was encouraged to build trust with other participants and ultimately to lower his guard and allow himself to become vulnerable – trusting others within the group.
C was given responsibility to set up the kitchen to suit his needs and tasked with planning a menu for the two days each week that training took place at our venue in Shrewsbury. C was given a minimal budget to work with and needed to take into account various dietary requirements and allergies.
Through participation in Work skills he was able to gain self-confidence through C's confidence was shaken following his arrest and subsequent conviction the achievement of goals. Through participation in soft skills workshops he explored, areas such as: confidence and self-esteem, managing emotions, body language, interview techniques, and public speaking, he was able to build trust and integrate with others socially.
C had gained most from building confidence through group discussions and in cooking for the group. C undertook a Nutrition and Health Level 2 certificate as an outcome for the project and is finding this is widening his knowledge and skills in the area of food preparation and catering.
Since leaving the project C has been volunteering within a similar role under a different project and has already gained a level 2 qualification in Food Safety and Hygiene.
Stuart's Story - Growing Local CIC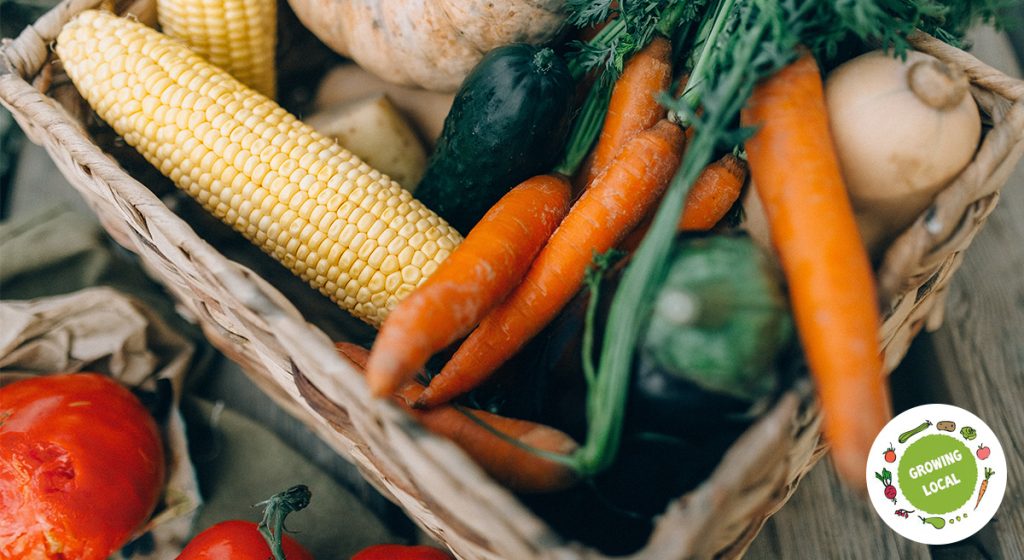 Stuart had attended our previous cook clubs in the winter of 2019/20 cooking healthy meals as a group to take home to eat. We suggested he joined our gardening and work club programmes with Landau as he was long term unemployed (12 months at start of project) Stuart had worked his entire working life up to this point at Wyevale Nurseries working his way up from casual staff to apprentice to assistant manager and finally a full managerial role.
Stuart was dismissed in map 2019 at a time he was already suffering a mental breakdown due to the death of his mother, anxiety and depression. The dismissal spiraled his mental health problems and he suffered a full breakdown.
Stuart came to us with considerable confidence problems and lacked much confidence in social interactions, form filling and general conversation about his past employment.

Stuart was keen to enroll on both our gardening (29 years' experience working at a nursery) and book clubs. Both provided welcoming, calm and social environments to talk about his past and the issues he needs to face in looking for future employment. They were opportunities to interact in a supportive and positive pace and re-gain confidence that he had lost.
Spending time with other volunteers and GL staff has had a positive impact on Stuart – he is genuinely another person now and a very valuable volunteer with our organization, Stuart has volunteered since leaving the programme on a number of projects and his input into our garden has been extremely valued.

Whilst Stuart has not yet sought employment he now has a much better understanding of the work he would like. More importantly his anxiety, depressing and addiction problems are hugely improved and he now feels ready to enter new employment and has the necessary confidence and improved social skills to embrace this. We believe our work at Growing Local has enabled this for him.
Stuart has also volunteered on a number of our different projects – both at our garden and cooking for elderly people at the Kindle Centre (Stuart completed a food safety course with us) and has become a valuable volunteer with us. If we had a suitable vacancy we would without doubt employ Stuart but as we don't we are very much looking forward to writing an excellent reference for him!



Damieon's Story - Perry RDA: The Cavalier Centre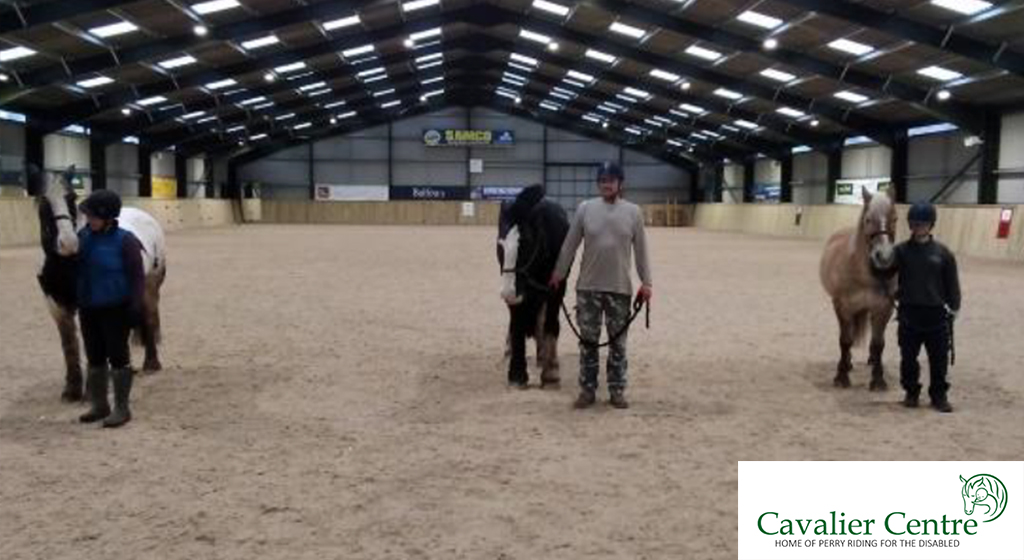 "I have a passion and desire to work with animals in the future but I have had some tough times in the past and really needed some help so that I can reach my goals in life.
I was feeling really nervous on my first day but knowing that I would have a job coach to help and support me helped me to feel more confident in myself. Taking part on the Steps in the Right Direction Course with Lynette really helped me. Everyone was really helpful and supportive on my first day and made me feel really welcome. My job coach was really nice and we were able to have fun whilst we
were working. Without this help and support I would have been much more anxious which would have been a big barrier to me being able to get the most out of the opportunity.
I completed a Steps in the Right Direction course with Lynette whilst at the Cavalier Riding Centre which was really good. We talked about lots of things which have happened in my life and how this had affected me, we talked about ways I can push through some difficulties to help me feel more self confident and improve my self esteem and also talked about ways to reach my goals in life. I had gained my Level 2 Animal Management Diploma with Merit from Reaseheath College previously which I am really proud of being able to achieve.
We talked about what further people/professional skills I needed so that I can in the future gain employment in animal care and we also talked about how my life experiences had impacted me so that I can understand myself more and what I need to work on to help me to move onto the next steps in my life and personal development.
The Steps in Right Direction course also included learning more about horses, how to look after them, all the jobs that need to be done in the yard, it helped me to get to know the staff, and volunteers and I also met other people who had similar backgrounds as myself on the course. I also had some riding lessons which I also really enjoyed. The staff at the centre were really good at showing me what my tasks were and how they wanted them to be done in a friendly way."
Stuart's Story - Bright Star Boxing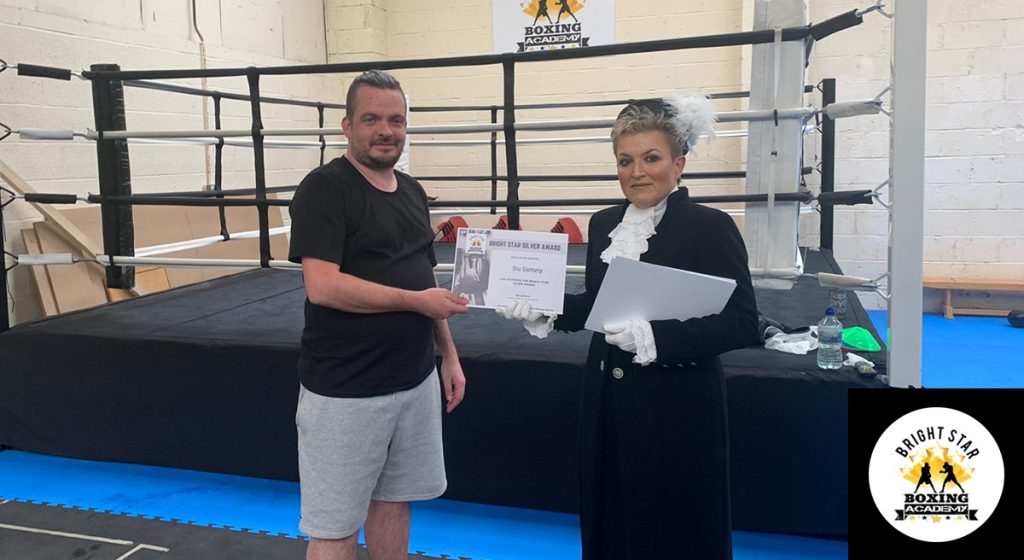 Stuart was in recovery and part of A Better Tomorrow Project, he had previously been in recovery but had struggled with structure and focus so had relapsed.
Stuart took part in our Counterpunch Programme after we had completed targeted promotion with service users within A Better Tomorrow.
Stuart knew he had struggled with structure and had struggled with mental health therefore though the Counterpunch programme could be the ideal way to continue his recovery and progress into employment.
Stuarts main barriers were around his anxiety, his transport and his perception of what Boxing was. Initially Stuart set his goals around his recovery continuation and his physical health after being involved in a negative addiction for the last 8 years.
After initial sessions Stuart development a talent for supporting other vulnerable adults so he added to his goals to be able to support people on a more formal basis and realised how much of an impact the programme had on him mentally, so added improved mental health to his goals.
Stuart significantly improved his mental health score (according to PHQ7 Pre and Post Surveys). Stuart has now progressed into a coaching role within Bright Star where he leads on a programme for other people in recovery.
Throughout the programme Stuart gained 3 qualifications – Boxing Leaders, First Aid and Bronze Award – since then he has also achieved his Silver Award and is on target to achieve is Gold Award.
Stuart is still in recovery and has now been identified as a mentor in A Better Tomorrow for other service users.
Stuart says "It was far more than a Boxing Programme, being around other people in the same situation as me, helping each other achieve our goals and through a mentoring and family feel I have been able to achieve the structure that was missing in my life and replace my negative addiction with a positive."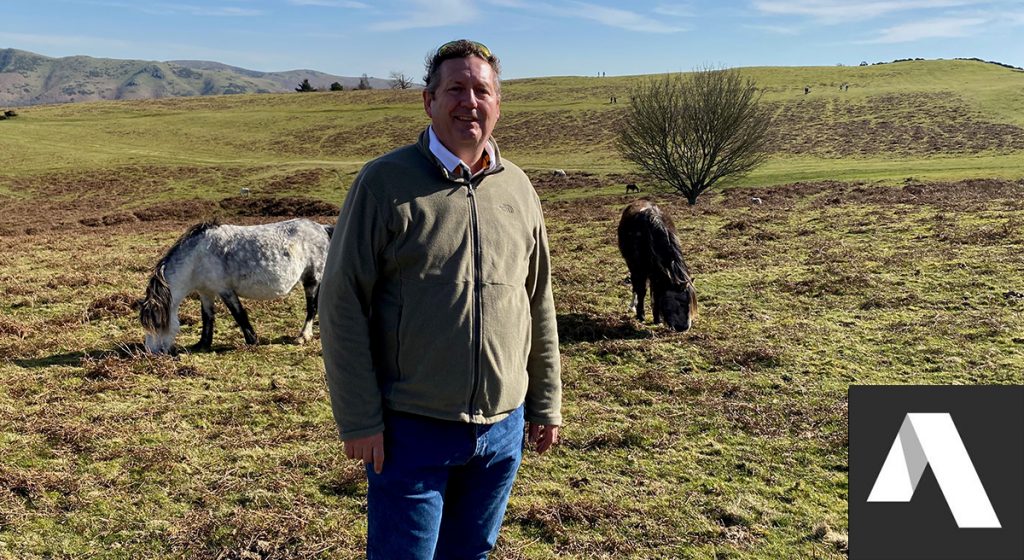 Phil was unemployed and looking to change career from industry to mental health support. After Phil completed level 2 Mental Health awareness programme, we referred him to Telford Mind, where he is now volunteers supporting others with mental health issues. Phil has also now complete level 3 Mental Health for managers and works full time, whilst volunteering with Telford Mind.
"I'd like to thank ANTA for delivering an excellent Mental Health course. Having struggled with my own mental health issues I wanted to learn more on the about Mental health and put it to good use by giving something back myself by trying to help people struggling with their mental health. I was unsure at first whether the course would be for me but the course proved to be a great starting point. An excellent teaching format which was always interesting and informative.
Mark was an excellent tutor and really brought the course to life getting the group involved and talking. I cannot recommend this course highly enough. It was a great incentive which has now led me to doing voluntary work with MIND helping on zoom meeting sessions, which I am finding rewarding and interesting. I have now started the ANTA level 3 course which I am also finding to be excellent.
What makes everything even better is that the ANTA guys are all really nice, helpful people and I feel they have helped me personally to move forward for which I am very grateful."- Phil
Naomi's Story - Hope Church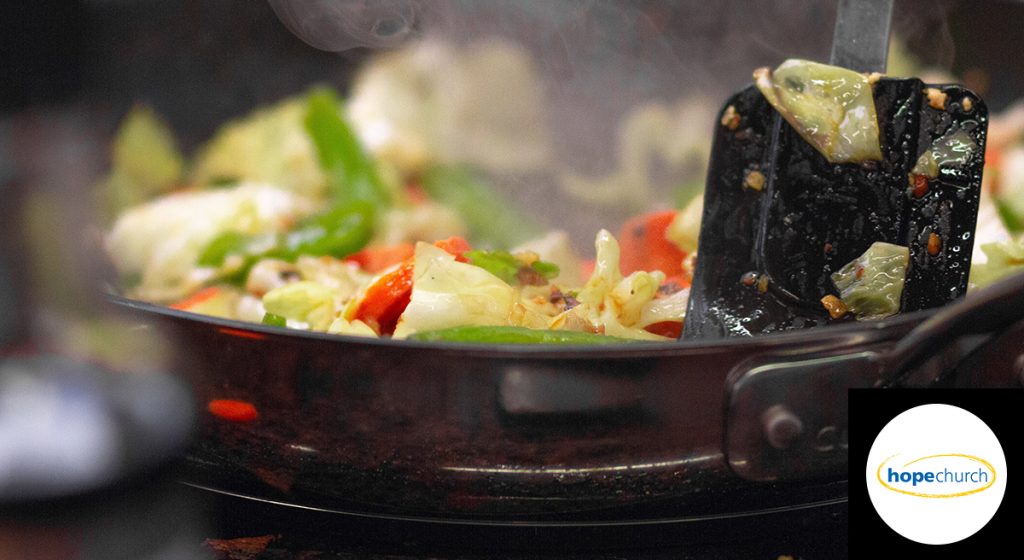 Naomi heard about the Cooking Course through Hope Church.  She took part in the cooking course online through the time of the National Lockdown.
Naomi had her first job working with a childminder but struggled with this work because of her anxiety.  She has autism and one of her barriers that she has to overcome is anxiety, she finds meeting new people and doing new things difficult.
She took part in the Online course as she thought this would be easier as there wouldn't be as many people involved. 
Naomi recently got married and needed to gain confidence in preparing meals for her husband and herself and cooking for siblings and other family members when they visited.  She struggled through school and was hoping that this course would encourage her to try new things and enjoy learning new skills.
Taking part in the cooking course and being able to complete the course and cook some meals gave her a burst of confidence to try other things.  She also contributed to the Facebook group about her experiences of cooking the meals to encourage others to have a go.
On finishing the course Naomi decided to do a dog walking course as this is something she would like to do in the future.  Since then, she has completed the dog walking course and is about to start her own business walking dogs.
Natalies' Story - Bright Star Boxing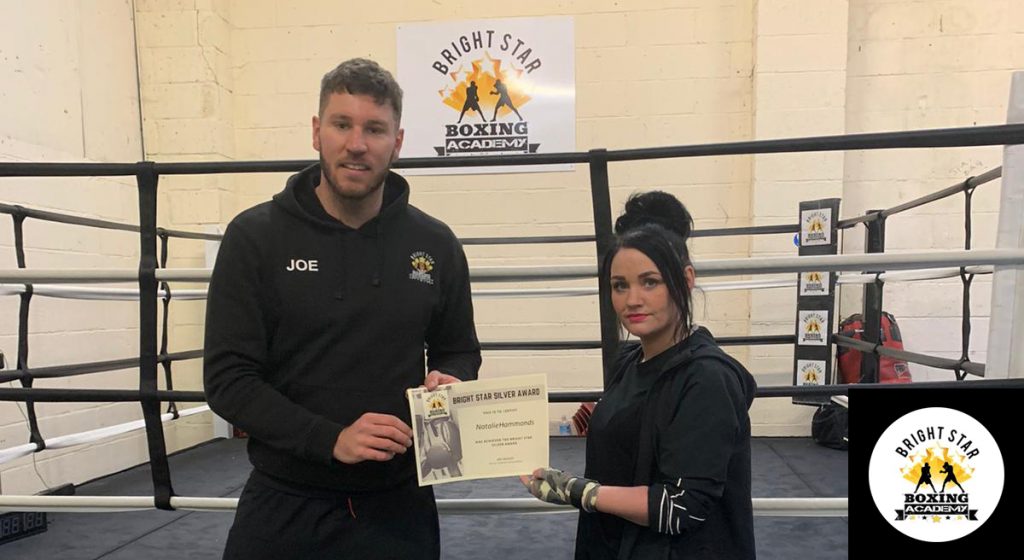 Natalies' mental health improved significantly according to the PHQ7 pre and post scores; she gained the tools to manage her PTSD which is now more important than ever with the current lockdown restrictions. 
Natalie gained 3 qualifications to help with employability and has also progressed to education in a field that she is passionate about. The qualifications she gained were Boxing Leaders, First Aid and Bronze Award.
She explains her relationship with her children is the strongest it has been, she has set clear goals which she is now determined to achieve.
Natalie was referred to the Empower programme through the Job Centre work coach team. After the initial conversation it was clear to see that Natalie struggled with her confidence and self-belief. She explained that she wanted to take part in the programme as it was something that she had never done and she wanted to push her comfort zone, proving to herself that she didn't need to fear the unknown.
Natalie set goals around gaining employment, she said that she lacks the confidence to be able to apply for the jobs that would be most suited to her.
She disclosed after the 2nd session that she struggles to manager her PTSD and this has held her back in life.
Grants for £5000 to £20,000 in the Marches
Sarah's Story - Nationwide Community Learning Partnership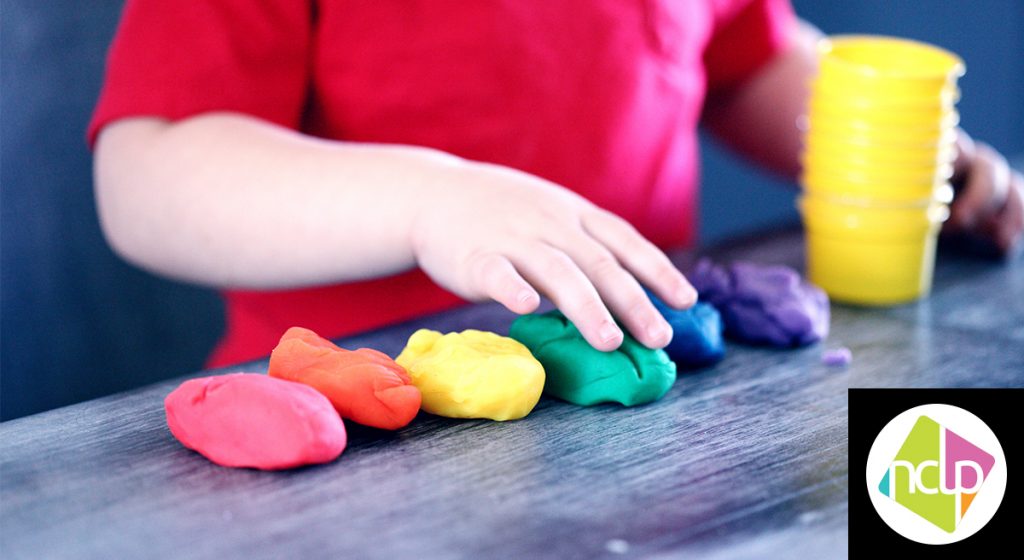 Sarah learned about the Community Grant project being delivered by NCLP from the Children's Centre.   
Sarah has previous work experience in administration, with a Level 3 Diploma in Advanced Secretarial Business and a Level 2 Diploma in Medical Administration.
Sarah has been unemployed since having her youngest son five years ago but now that he is attending school full time, she was keen to get back into work. However, despite her past work experience and qualifications, Sarah felt very underconfident in her abilities and anxious at the prospect of applying for jobs and attending interviews.      
Sarah wanted guidance and support in identifying her strengths and presenting them in the form of a personal profile in a CV.
Sarah completed the 'All about YOU' pack on the Community Grant programme with NCLP. The pack involved self-assessment activities to identify interests, personality style and transferable skills. Sarah was able to use an employment map to explore and identify areas of work that reflected her interests and transferable skills.     
In addition to confirming that medical administration and reception was indeed an area of work that reflected her interests and transferable skills, completion of the self-assessment activities enabled Sarah to identify her strengths, which, in turn boosted her confidence and self-esteem.
Sarah was given the necessary guidance and support to write a CV that reflected her experience and abilities in relation to administration.  
Having completed the 'All about YOU' self-assessment activities on the Community Grant programme, Sarah progressed onto the Edexcel Level 1 qualification in 'Personal and Social Development', focusing on work skills units.
As part of the qualification, Sarah was able to carry out research in different areas of work, including medical administration, and identify the steps she needed to take in order to achieve her career goals. Sarah also participated in sessions for job applications, writing covering letters and interview techniques.    
In Sarah's words:
"I thoroughly enjoyed The Community Grant Programme. For me personally, this was the most beneficial, as it was covering areas that I needed to develop further. Even though I had experience and qualifications in the roles I was keen to get into work wise, I felt like the time spent away from those areas having my youngest son, had knocked my confidence. Going through the programme I was able to identify my strengths and also reinforce my own qualities needed for certain roles. I found all of the activities beneficial as they boosted my knowledge and allowed me to see, that what I wanted, was possible, and that I could progress into a fulfilling career. 
I really appreciated the help and support given to complete my CV, and finally have a copy to send out to future employers. Being able to write a personal statement has boosted my confidence to apply for job roles that I am interested in. 
The interview skills section was particularly beneficial and enjoyable, it was really good to have some role play being on either side, one being interviewed and one as the interviewer. It gave me a real insight and gave me the tools for a real interview. 
Cathy has been a supportive encouraging tutor and I'm grateful for the programs that she has provided. It has definitely helped me to gain the confidence and awareness to progress in future employment. This programme will benefit so many people and will give them the right tools in finding a workplace."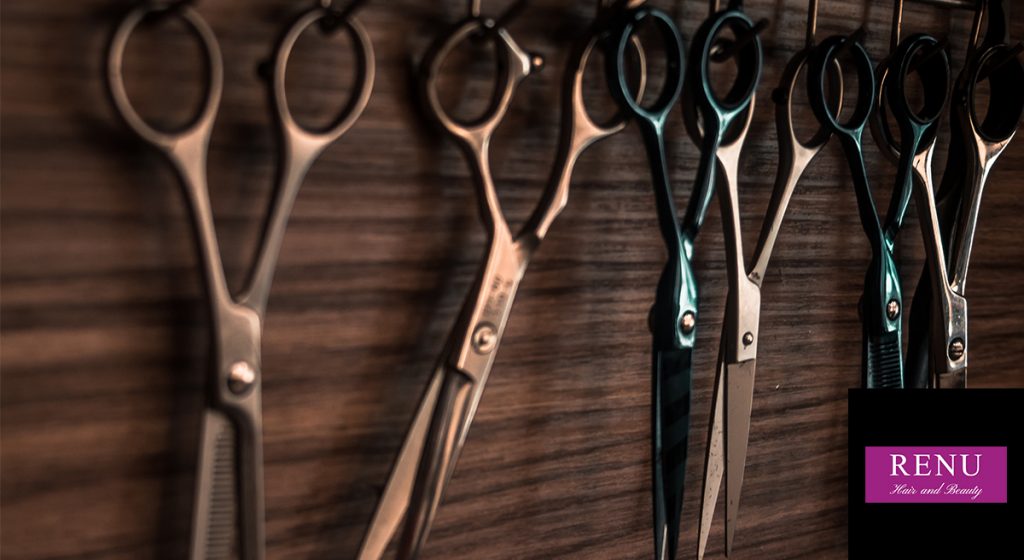 Ben's main barrier to learning was the fact we were in lockdown and access to the training academy was limited.
We were able to work remotely with the learner to assist him to gain his knowledge. The learner did not have any prior knowledge in the area other than home barbering on his family so wanted to expand his knowledge to see if it was an industry he wanted to go into.
The end goal was for the learner to gain practical and knowledge of the sector to see if he wanted to make a career out of it.
The learner completed a variety of theory-based assignments and practical sessions to gain knowledge of the barbering industry to see if it was something he wanted to pursue as a career. He learned how to complete an assignment and different cutting and skin fading techniques. The learner took part in CV writing workshops and interview skills to help him when he will be at the stage to apply for positions.
We showed the learner how to present himself in a positive manner and how to express himself within certain situations. We have produced an up-to-date CV which takes into account all his previous experiences, skills and qualifications. We have also compiled a list of local employment agencies that may be able to support him down the line.
Since leaving the project the learner has decided he would like to follow on with his training and look at completing a full Level 2 Barbering and Ladies Hairdressing qualification. He also has a big interest in tattooing and would like to combine the two interests.
We are just waiting for the current lockdown to end and we will look at supporting funding to complete his level 2 qualifications. The original goal of gaining knowledge in barbering has been achieved and the aim is there for the next stage of his development.
The learner was impressed with the sector knowledge of the tutor he was working with and with how at ease he was made to feel in the centre. He was a mature student and had not been in education for a long period of time and a little nervous to start but was reassured after his first visit. He has expressed gratitude for being able to work with us for the 8 months he did as it gave him a focus during the difficult year that we have all just experienced.
The learner had not been able to work due to a medical condition for a number of months and this has given him something to focus on and leave the house to meet new people. Which in turn has improved his mental health. The learner is eager to continue his education and training with us and is excited about what his future now holds.
Andy's Story - Herefordshire Wildlife Trust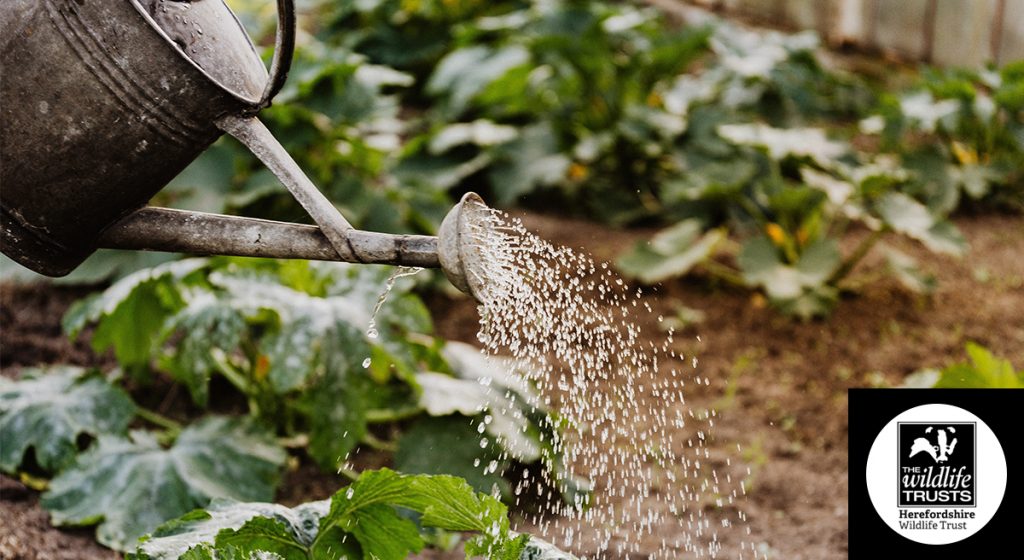 Andy started volunteering in the Wellbeing Garden at the Herefordshire Wildlife Trust in January 2020.  He was referred through the local Volunteering agency following the recent death of his wife, Helen, and as he struggled with his mental health (which had begun before his bereavement).  It was a big step for Andy, taking the decision to get out and meet up with new people during such a difficult time.
Andy had worked for many years in the past, before his mental health difficulties led to him leaving his employment at the local Council.
The Covid lockdown starting in March 2020 affected Andy in a big way.  He is solely responsible for his two sons and he had to juggle home schooling on top of all the other Covid related restrictions.  Volunteering stopped completely in the Garden as staff were furloughed and he lost the support of the group.
The Landau funding enabled the Garden project to begin again in September 2020.  A few volunteers, including Andy, were able to meet initially via Zoom and then in a socially distanced manner in the Garden to begin to undo the summer of growth and weeds that had accumulated.  He still had difficulties with his mental health, experiencing anxiety and lack of confidence, especially after lockdown.  He also had to consider his childcare responsibilities, which are a barrier to him looking for full-time employment, training or volunteering. 
But Andy was keen to get involved again and set goals both in terms of his own development – to move on to vocational training (initially via HWT's BBO programme) and also expressing a desire to support others with health difficulties as the Garden project expands.
Andy was very enthusiastic to get back outside with the other 3 volunteers.  He helped to clear a large part of the Garden.  Most of the work involved weeding, re-establishing the new beds, using hand tools, planting and caring for vegetable plants and erecting protection for the brassicas.  This has been good preparation for the vocational courses that Andy has done since in our BBO project.  There is much research that states working outdoors can have a hugely beneficial effect, not only on the physical health of participants, but also on mental health and wellbeing.  Andy would certainly agree with this.
Andy also said that being in a like-minded group with other volunteers who have experienced similar problems is a huge support to him.  The group is very open and share their experiences and feelings in a positive way.  Andy is able to talk about Helen and in one session the group visited and commemorated the anniversary of her death by spending time with Andy at the tree he had adopted in her memory.
Andy talks of his getting involved in the project as 'baby steps' – the beginning of a journey which has grown since, as opportunities arise and he takes them.  He said that he felt gently guided along this path and has benefitted from the chance to explore what matters to him in life and find out what he really enjoys doing.
Andy said that he wouldn't have considered such opportunities if he hadn't started off in the supportive environment of the Garden project.  He stated that he felt that the biggest benefit of the project was working in the Garden – which he described as a 'healthy place, allowing the time to grow – and to grow people as well'.
Andy is now investigating the opportunity to apply for the post of Volunteer Trainee Reserves Officer at HWT, as this becomes available in the next month or so.  This would involve a 12-month commitment, 3 days a week and would include working towards certification in chainsaw use and first aid.  He is keen to explore this option, subject to his childcare responsibilities.  He is very clear that he would not have had the confidence to even think about this a year or so ago.  He described this process as beginning to take 'authorship' of his life and what happens next.
Despite the current recent lockdown, Andy remains in contact with the Garden group.  They support each other via Zoom on a weekly basis and he is looking forward to getting back to the physical work in the Garden. In the months ahead the plan is for the Garden to take on new volunteers with mental health difficulties, and Andy is preparing to support them as he has been supported.
*Some names may have been changed to protect participant privacy.